AcroSports will unfortunately not be able to provide any Special Needs programming in Summer 2021.
The combined factors of unique Summer Camp space needs in the gym that limit how many additional classes can be held simultaneously, along with a severe post-COVID Coaching shortage, have essentially made any Special Needs programs an impossibility for this session. We are as bummed as all of you about this, but it is a temporary situation that will change soon enough! We hope to see you in the Fall.
Come to our Special Needs Open Gym and encourage your child in self-guided exploration of our facility. We have space to run, jump, crawl, swing, balance, bounce and climb.
We are dedicated to assisting special needs students in physical activities designed to promote sensory integration, strength, skill acquisition, self-confidence and body awareness.
This open style class is geared toward the empowerment of students. Our aim is to help them reach their physical and developmental goals while building strength and balance, improving self-esteem, solidifying friendships and enhancing their life experience.
Each student is required to have an adult participant on the floor with them at all times. There will be a coach available to help facilitate a fun and safe learning environment.  Does your child want to learn to do a forward roll, handstand or cartwheel? Just ask the coach!
For further information regarding our Special Needs group classes or private lessons, please email info@acrosports.org
In order to participate, follow this link to create your online family account (or you can use an existing account, if you have one).  Once you have an account, you can then either purchase multi-class passes online, or just pay in person as you go for drop-ins.
Both class pass holders AND drop-ins need to first stop at AcroSports Front Desk before attending class in order to either record your pass usage, or take payment for your drop-in.
Hope to see you here soon!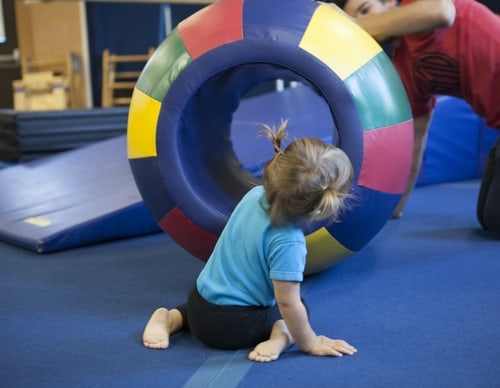 AcroSports will unfortunately not be able to provide any Special Needs programming in Summer 2021.