Ages
Party Location
Floor Time
Party Room Access
Total Duration
Number of Participants
Special Activity Options
# of Birthday Coaches
Napkins, plates, cups and utensils
Party room set-up and clean-up
Party Room Access

40 minutes

Total Duration

1 hour 40 minutes

Special Activity Options

Trampoline OR Zipline+Net Combo

Napkins, plates, cups and utensils

Yes

Party room set-up and clean-up

Yes
Floor Time

1 hour 15 minutes

Party Room Access

45 minutes

Special Activity Options

Trampoline OR Zipline+Net Combo

Napkins, plates, cups and utensils

Yes

Party room set-up and clean-up

Yes
Floor Time

1 hour 15 minutes

Party Room Access

45 minutes

Special Activity Options


Trampoline or Zipline+Net Combo or Parkour Obstacle Course



Napkins, plates, cups and utensils

Yes

Party room set-up and clean-up

Yes
Party Location

Lower Floor

Floor Time

1 hour 15 minutes

Party Room Access

45 minutes

Special Activity Options

--

Napkins, plates, cups and utensils

Yes

Party room set-up and clean-up

Yes
Basic, Premiere, and Ultra Parties are available on:
Saturdays and Sundays
2:00pm | 3:30pm | 5:00pm | 6:30pm
(not available on Acro Fun Nights, 2nd Saturday of the month)
Tots Parties
are available on:
Saturdays and Sundays
1:45pm & 4:00pm
Please note that Tots Parties take place entirely on the Lower Floor and include 1 coach.
Main Floor (for Youth parties)
Main Floor includes: 40' x 40' spring-loaded gymnastics floor, trapeze, mini trampoline, TumblTrak trampoline, and foam pit.
Lower Floor (for Tots parties)
Lower Floor includes: Tot-size trampolines, gymnastics bars, climbing wall, foam pit, dance floor, rainbow tunnel, obstacle courses, and aerial equipment.
Party Room (for Youth Parties)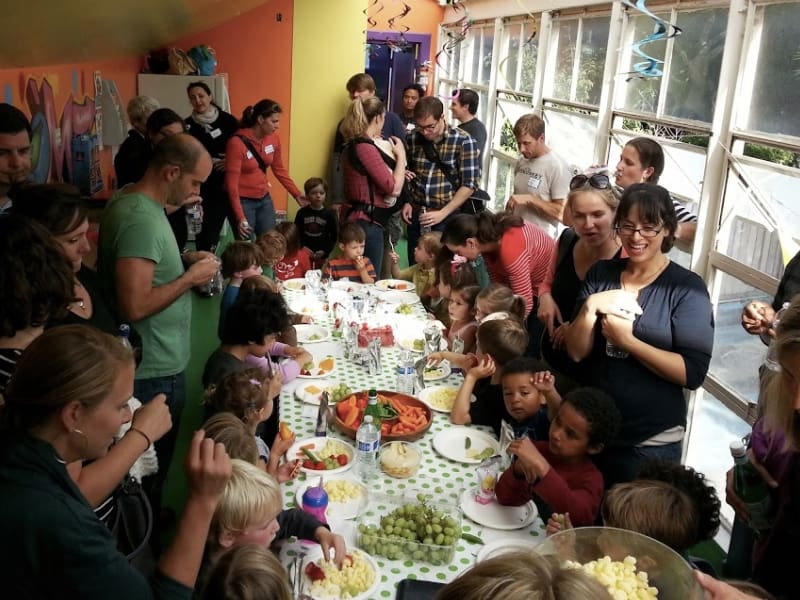 Party Room includes: Table cover and compostable plates, cups, napkins and utensils. You supply the food; we'll take care of the rest!
The Net (for Youth parties)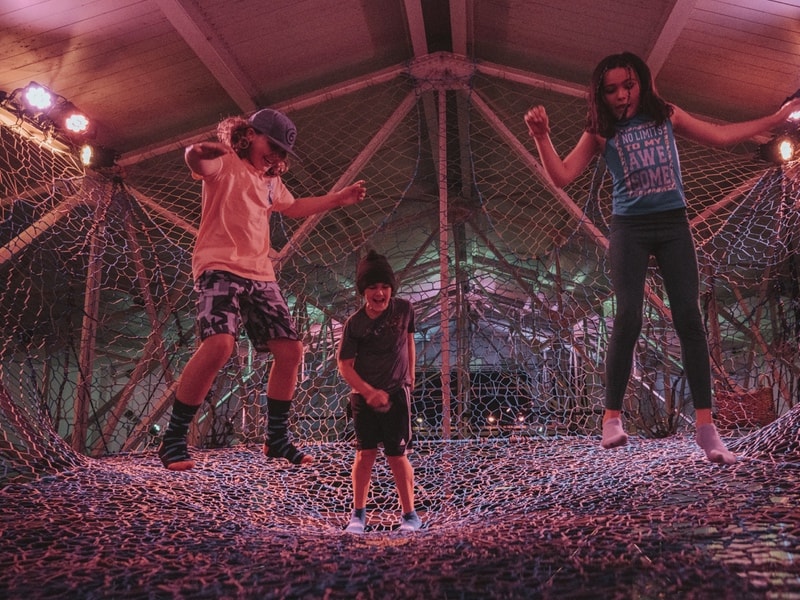 The Net is the latest addition to our facility, and one of the special activities to choose from. It is a strong woven surface for children to bounce and play above the Grandstands.
Party time slots fill quickly!
We strongly suggest that you book your party at least 6-8 weeks in advance.