We're bringing the circus to you!
Our online programming offers new ways to connect with AcroSports when being at our world class Frederick Street facility isn't an option. Stretch, learn, create, exercise, condition and play all from the comfort of your home. Our skilled coaches offer classes for all ages - adults too! -  that guarantee a unique at-home workout and acrobatic fun.
View Available Online Classes
All
Adult
Pre-K/Toddler
Youth/Teen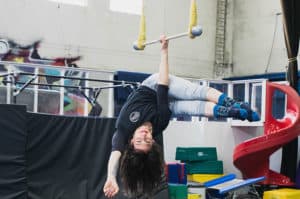 Stop in for a fast and effective workout that will invigorate your core and tone your arms. This week, I have included a stretching routine designed to increase the blood flow in your muscles, and focus your mind for the day ahead.